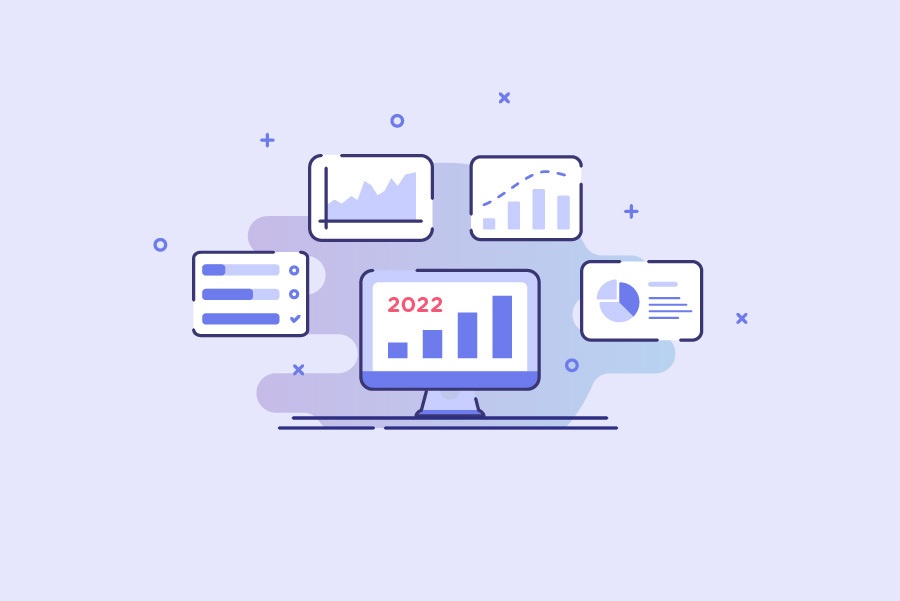 Globally, 2022 was marked by the development of artificial intelligence, the world of crypto, and the cloud. At that time, the IT industry had to cope with the change in the form of work, the impact of the macroeconomic situation, and the globalization of the labor market. Small and medium-sized companies are the winners of the last months, as their recruitment processes have remained the same despite the recession. Now many employees feel safer there than in Big Tech, where it used to be unthinkable to hear about redundancies on a massive scale. Moreover, employers have understood that remote work is practical and does not limit them to hiring people from "the neighborhood." Furthermore, opportunities have opened for valued specialists to work at the desired companies worldwide. And this also includes S5 Consulting.
In recent years, our company has undergone significant organizational changes. Starting the Swedish branch of S5 has led to more advanced dialog with clients and expanding the market. Jordan Ivanovski, Managing Partner at S5 Sweden, has focused on digitalizing manual processes, implementing digital processes, and process integration. Since we are growing, he has kept an eye on building a core team and concentrated on identifying the skillset we need to further the Swedish entity's growth. For now, we have five colleagues working at the branch. It is also worth mentioning that the S5 team in Poland has grown from four to seven people, which makes the total number of S5's employees change from 25 to 38 in 2022. We are working hard to build the best NexGen SAP consultancy company in the Nordics by 2027, with 100+ consultants.
*Click the anchors for project details
More employees mean more capacity and hence more clients. The new collaborations have included S/4HANA implantation for Ranheim Paper and Board and automation and streamlining of internal processes for Vår Energi. Additionally, our team has worked on S/4HANA migration for a global manufacturer of advanced rolled aluminum products. We have supported a leading European energy company in Dynamics CRM integration, GDPR compliance, and Data archiving. Together with Nippon Gases, S5 has digitalized its supply chain operations with Fiori mobile apps.
Since the last year, S5 Consulting has run several complex projects related to integration, leveraging SAP S/4HANA, optimization with Fiori, streamlining and automation with SAP BTP, asset management, supply chain digitalization, and more. Check the table below to find out more about the projects.
Our partner
Industry
Solutions
Objectives / Description
Aker Solutions
Global oil services / engineering company
S/4HANA, SAP Fiori, SAP BTP
•Digital Twin with S/4HANA and BTP Integration Suite.
•Wearable solution for S/4HANA with Fiori, BTP and Realware. Creating a subsea digital twin. Integration project, leveraging SAP S/4HANA and SAP BTP
Orkla IT
Large European Consumer Products Fast Moving goods company
SAP Fiori, Neptune Software
•Digital Supply Chain – Mobility
•We are improving the picking process in the warehouse. Optimized Fiori application for scanning and examining barcodes. (Neptune Software)
Gyldendal
Large Nordic publishing house
SAP Fiori, SAP BTP
•Streamline and automate Process with BTP – Fiori – workflow – WorkZone.
Together with Gyldendal, we created a solution to streamline the whole process of publishing new books.
Read News
Large Nordic retail chain
SAP BTP
•Webshop 3.0 with BTP Integration Suite / API management / Event Mash for Headless Commerce solution (Commerce Tools & Omnium (OMS))
•Integration of SAP systems with client CRM systems using SAP Cloud Integration.
Aibel
Global oil services / engineering company
BlueWorx
•Digital and mobile Asset Management and maintenance with SAP EAM and Fiori (BlueWorx)
COOP
Large Norwegian retail chain
SAP Fiori
•Coop industry has several factories. S5 Consulting have digitized their warehouse/production with the use of Fiori Apps. Including SAP functionality such as warehouse management and batch management with an expiration date.

•Coop Handel Multiple SAP Retail Tech. – projects, ecommerce, Transport management, Internal process optimizing.
•Coop: Membership Portal

Fiori / Frontend Developer. Set of applications that manage the loyalty program for Coop customers.

•Coop: Warehouse Dashboard

Fiori / Frontend and oData / Backend Developer. Dashboard applications help to organize the work of employees in warehouses. They were displayed on giant TV screens in several warehouses, displaying "live" data from the SAP system.

•Coop: Onboarding App

Fiori / Frontend Developer. Fiori solution, which helps to onboard new SAP developers to the team

Modino
Large Nordic high-tech distributor
S/4HANA, SAP Fiori
•Relocate Warehouse and migration from ECC to S/4HANA.
•EWM Implementation, incl. integration to AutoStore with Fiori Apps.•Readiness Check, z-code analysis, complete data archiving (SD, Procurement, MM, FI, CO), and more.
Large international oil Company
SAP Fiori
•EAM Dashboard / Control tower development.
EAM and SCM Mobility and NexGen UX with Fiori.
•Project: Purchase Requisition AppFiori / Frontend Developer. UX to handle the creation of Purchase requisitions by AkerBP employees.
Large Norwegian retail chain
SAP Fiori
•Horeca – Customer Self Service E-commerce solution with Fiori
Tess
Leading international supplier of products and services to the Maintenance Repair Operations (MRO) market.
Neptune Software
•Hose press application

We have created a solution to streamline the process of creating new pipes (Neptune Open Edition).
In the last eight years, our turnover has increased significantly – 223%, which means 27,9% per year.
In 2021 and 2022, the turnover increased by 57% (28,6% annually).
This year, we can expect further steady growth, but less spectacular than in 2021 (41%).