S5 Consulting AS is an employee-owned consulting company established in 2013 headquartered in Lysaker, Norway with its subsidiaries in Stavanger, Norway, and Wroclaw, Poland.
S5 is an international team of SAP experts that do innovation and digital transformation in the areas of: Advisory, Project management and Architecture, Consumer grade UX, Integration and hyper-automation of SAP business processes, Security and compliance, Realtime analytics and control.
DNV GL is an international accredited registrar and classification society headquartered in Høvik, Norway with its subsidiaries in more than 100 countries.
The company provides services for several industries including maritime, renewable energy, oil & gas, electrification, food & beverage and healthcare.
It provides services for vessels and mobile offshore units which represents a global market share of 21%. 65% of the world's offshore pipelines are designed and installed to DNV GL's technical standards.
SAP & DNV GL integration options – 1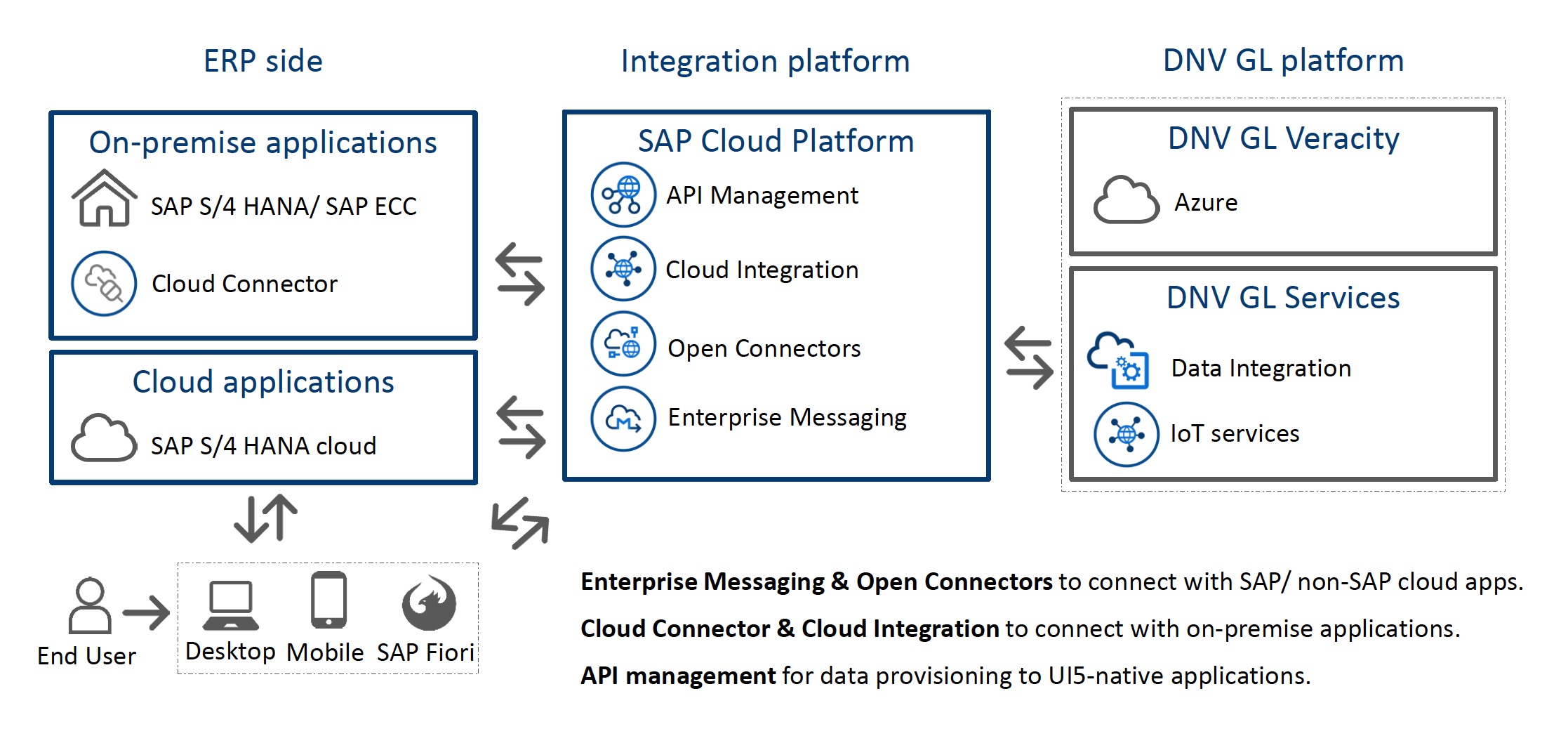 SAP & DNV GL integration options – 2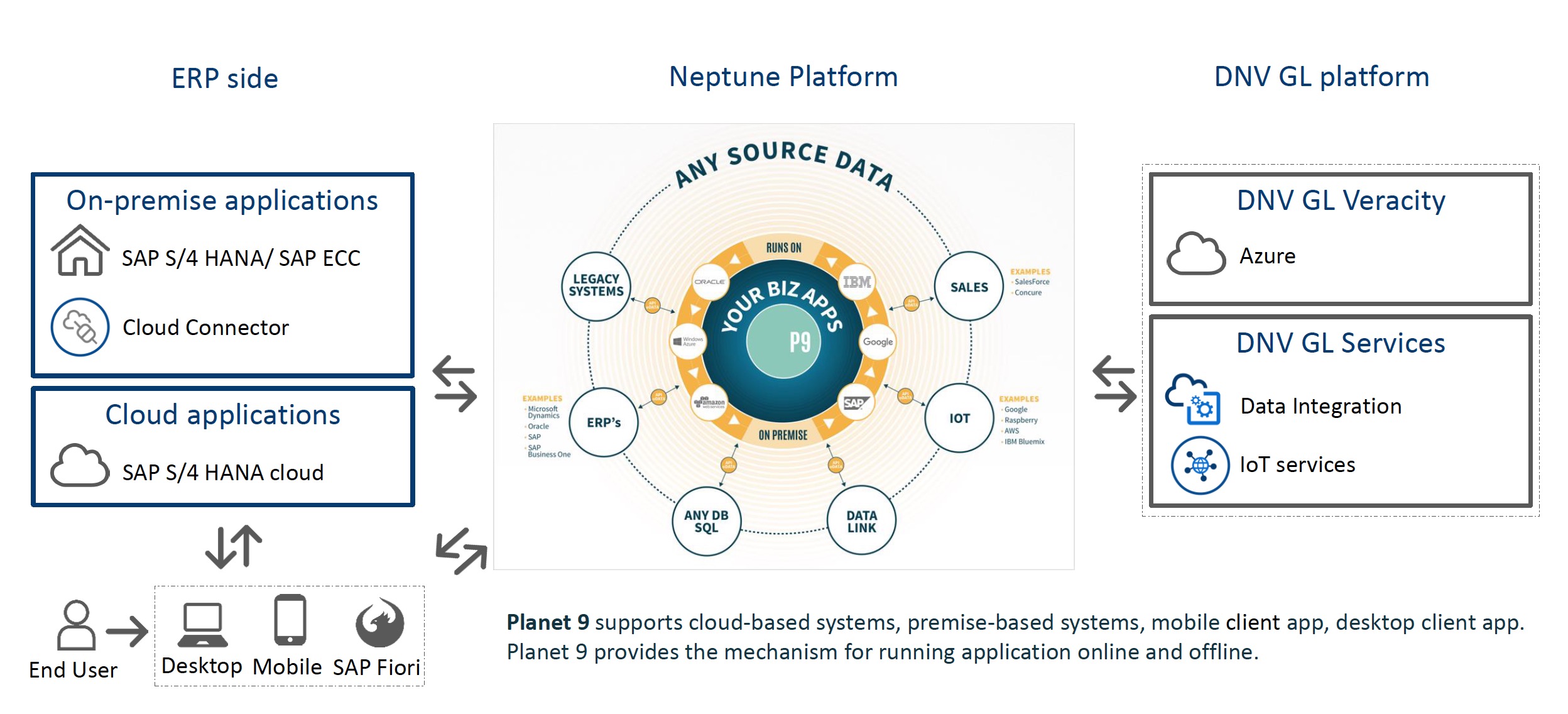 SAP & DNV GL integration options – 3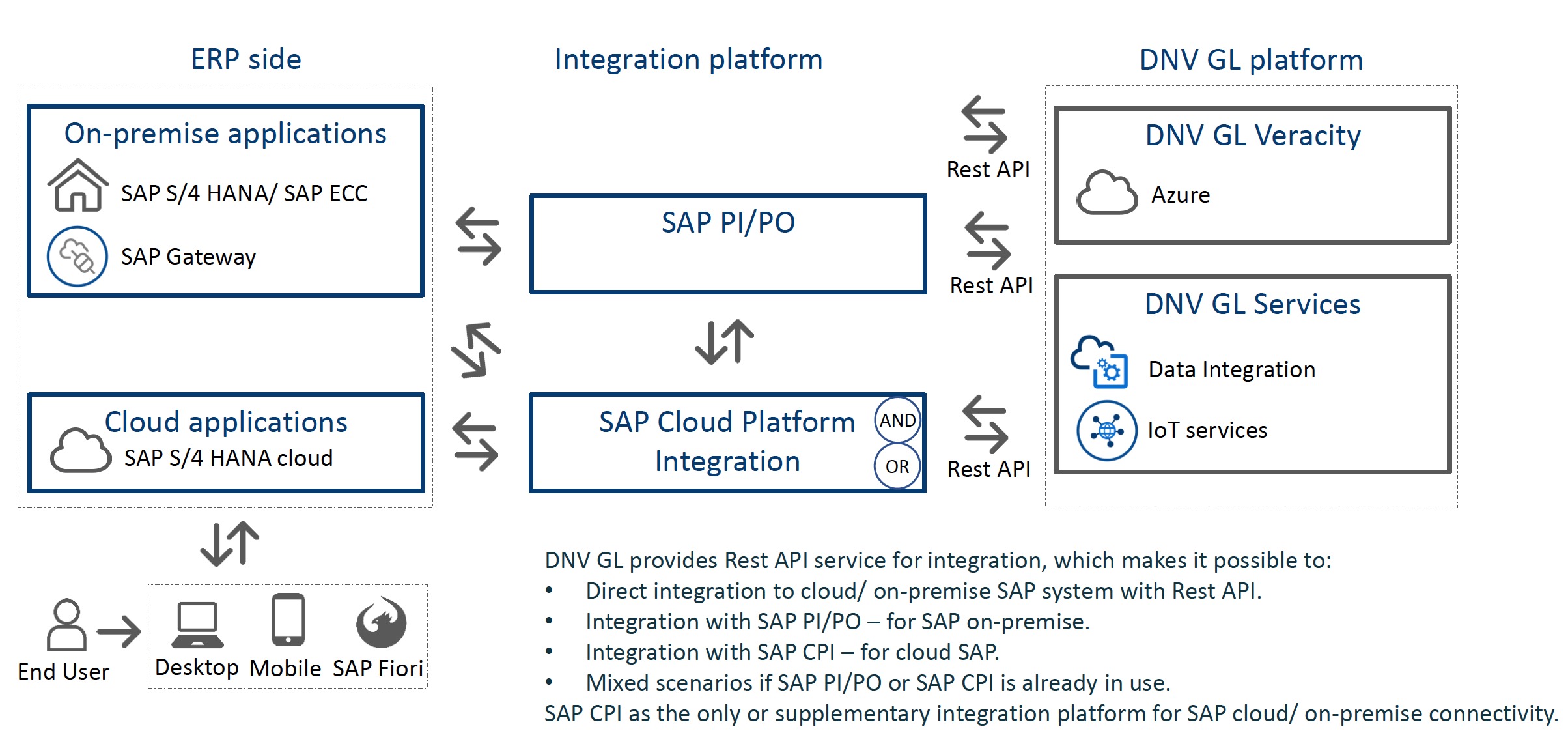 SAP & DNV GL integration case example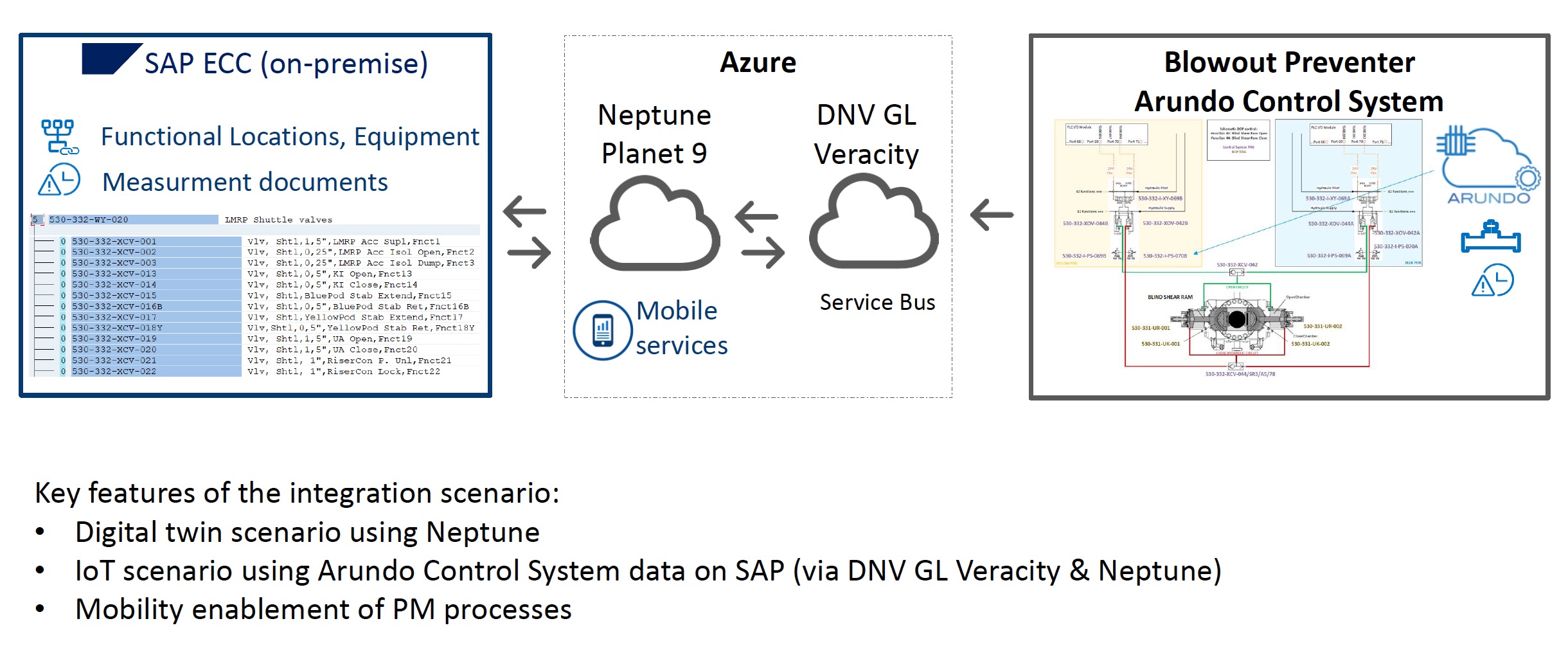 Digital Twin Enablement
Increased reliability of equipment and production lines
Reduced downtime and improved performance
Reduced risks in product availability, marketplace reputation, and more
Lower maintenance costs by predicting maintenance issues before breakdowns occur
IoT Enablement
Operational Cost Reduction
New insights and business opportunities
Improve monitoring and control of operation processes
New capabilities to predict and act
Reduction of human errors
Mobile-enabled process
Enable end-to-end asset management on the go
Discover assets regardless of your location
Taking measurements made easy
Customer experience
Mobility and agility