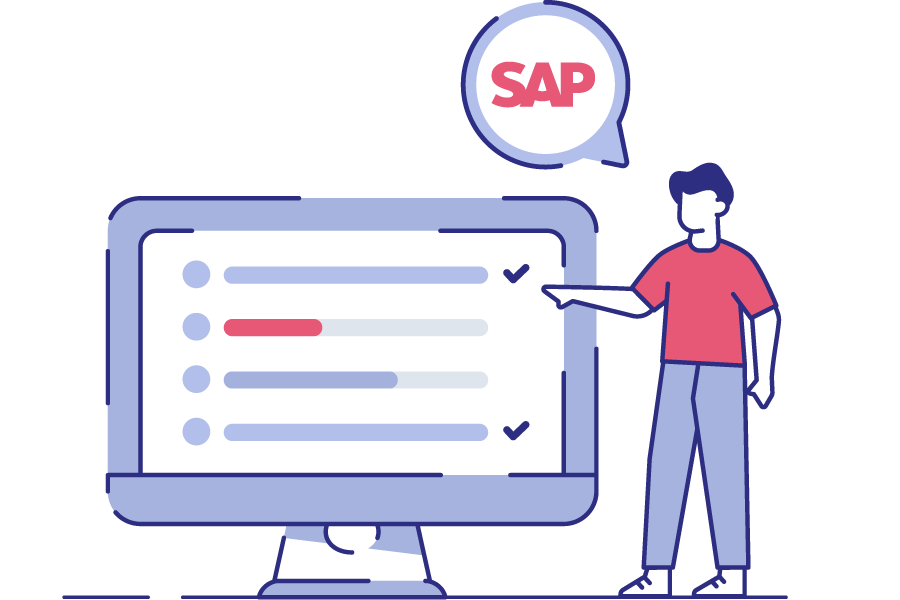 We are SAP consulting and integration company providing professional assistance to big and small businesses of various industries. S5 Consulting has extensive experience in leveraging cutting-edge technologies. We focus on delivering top-notch mobility and Cloud-based solutions, off-the-shelf SAP applications, design thinking, and business strategy consulting. We work as a cross-functional team of experts, and we do what we do because we enjoy it!
If you would like to advise major customers in using the best technologies and transform their ideas into applications, this may be a position for you! Inspiring people and empowering them to achieve success through the most innovative architecture – that's what makes a perfect member of S5 team!
So, you enjoy working with SAP business processes? Check what's in store for you:
participating in exciting projects for leading businesses in our market
presenting your ideas freely and working independently
working with the newest technologies
cooperating with highly skilled team
executing projects at home, in the office or at a client's workplace – depending on the need
In return, we need you to:
have minimum of 2-3 years' experience with SAP supply chain processes
present excellent consulting skills – motivated by discussing, finding, and implementing the best solution for a customer
have relevant education with a bachelor's degree or higher
be fluent in Scandinavian language and English
Also, we would like you to have SAP experience in some of these areas:
SAP Supply Chain Management
SAP Warehouse processes
Still not sure if you should apply?
Throughout the years we have implemented solutions for such clients as Norwegian Armed Forces, Solvay, Orkla or Coop Norge SA, to name just a few. New projects are brewing, waiting in the pipeline to hit the ground running with a brilliant SAP application consultant on the board!
Please submit your CV and application in English/ Norwegian (preferably in .doc or .pdf format) via the application button. If you would like to find out more about this position before submitting your application, which will be handled confidentially, please do not hesitate to contact Sveinung Gehrken by e-mail sveinung@s5con.no or on tel.: +47 47 31 80 37.
Please note that we will reply to the email address from which you send your CV.
As an integral part of S5 you will

Be equipped with
the most advanced tools

Work on cutting-edge
technologies

Present your ideas freely
and work independently

Cooperate with
technology wizzes

Receive support
from your team

Bring tangible value
to our clients

Execute your projects at home, in the office or at a client's workplace – depending on the need