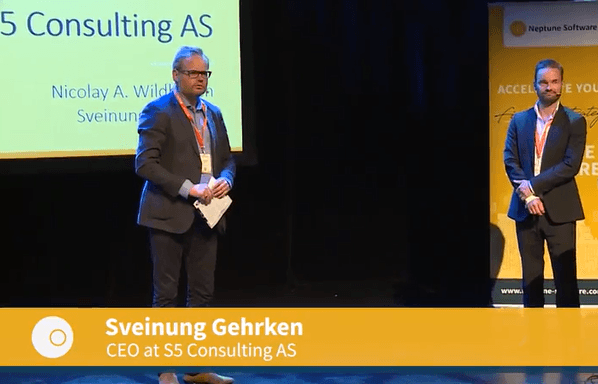 S5 Consulting has had the pleasure of cooperating with both Neptune and SAP for a long time. It has been an important recognition that SAP has formalised Neptune as a very good tool that ensures customers modern and user-friendly UX, as well as streamlining, automating and digitising processes.
The collaboration has strengthened S5 Consulting's and Neptune's position towards new customers and made it safer for SAP customers to choose Neptune. "Neptune is a key tool for realising our goal: Help clients execute change to add value by intelligently connecting People, Things and Business. The collaboration between SAP and Neptune has enabled us to deliver flexible and innovative Fiori UX solutions in a quick and better way than before", says S5 Consulting's CEO, Sveinung Gehrken.
"By building Fiori applications on Neptune's technology, we have been able to solve challenges on desktop, mobile and offline for customers, as well as optimisation, digitisation and automation of their processes", says Gehrken. To strengthen this effort, S5 Consulting has built up "UX design services" as a separate service area.
Until now S5 Consulting has solved improved user experience at COOP, AkerBP, Orkla, the Norwegian Armed Forces and more.