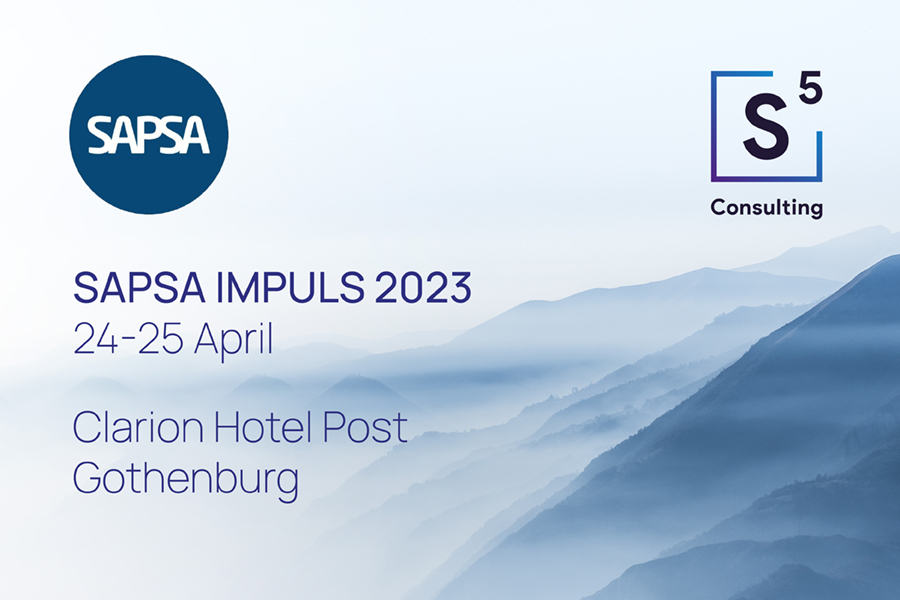 Tomorrow, take part in sessions and networking!
Don´t miss the opportunity to stop by our stand and discuss innovative Neptune solutions, take part in live demo of handling maintenance by using glasses, as well as how we can help you run faster with SAP!
S5 Consulting's presentations:
10.00 a.m. Enterprise Asset Management Excellence with SAP S4H, Mobility and IoT
You will learn how to maximize asset health and performance with Intelligent Asset Management solutions based on SAP from S5. We will talk about maintaining the performance of physical assets with real-time insights, the IoT, machine learning, mobility, and advanced and predictive analytics. We will also present a customer case and show you how to work with digital twins and maintenance using glasses.
3 p.m. Composable E-commerce with SAP S/4HANA and SAP BTP Integration Suite
We will explore the concept of composable e-commerce and how it can help SAP S/4HANA customers to enhance their e-commerce capabilities. We will also discuss how the SAP BTP Integration Suite can be utilized to achieve composable e-commerce and streamline the integration process.
See you at the Clarion Hotel Post!
The conference program available here