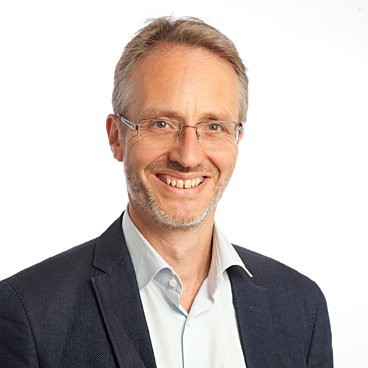 We have interviewed Hans Butenschøn, Business Process Manager from Dolphin Drilling regarding their collaboration with S5 Consulting and Neptune Software. Dolphin Drilling is an international company in the offshore industry, which owns and operates mobile oil rigs. They have adopted Neptune Software's mobile application to increase the efficiency of users/maintenance workers on the oil rigs. Hans Butenschøn says; "with a user-friendly and accessible application, we save at least 10 minutes for each maintenance order, which indicates increased efficiency in our work".
S5 Consulting: Can you tell us about what Neptune apps have meant in your day-yo-day work?
Imagine that you are at one of the units, an oil rig with maintenance people in overalls and safety shoes. They have previously struggled with the SAP interface because of the slow communication to the database, this because it communicates via satellite. It always takes a few extra microseconds to restore/establish contact, and it is quite often SAP communicates with the database. With the new solution, users say; "now it's much easier to record what we do." We have a business-case calculus we follow, and according to it, we save 10 minutes for each maintenance order, which defends the investment massively.
The new solution helps people change from being negative to a system, to being positively tuned. We are about to establish SAP on a new unit. The maintenance engineer at the rig was a bit hesitant to show SAP to the crew, but when we demonstrated how it is in Neptune, he said; "This is magnificent"!
Implementing a new system can be difficult, but when people start asking; "can we get an app as well?" it's much easier. The solution has contributed to a new and more positive view of SAP.
S5 Consulting: What do you think of the quality of the SAP apps you have received?
The consultants we have been working with have a good understanding of what we want to achieve, and they are good at asking questions to achieve it. It's excellent quality considering how quickly the apps are up and running. Also, it works really well!
S5 Consulting: How would you describe the user experience of the solution S5 has delivered?
The Neptune technology has made the user experience a completely different "ballgame," and we have never regretted the choice of technology. There is, of course, more that can be done, but the user´s everyday life has become something completely different.
S5 Consulting: What is your experience of working with S5?
I really like S5. We have a solution architect who said: "these are the people I like to work with; fast on the trigger, concrete, and they see good user solutions." S5 is good at understanding how to do it easy enough, not just recreating an old way of working. They have a solid knowledge, and go to work with a good portion of playfulness.