S5 Consulting is excited to have gained the first Recognised Expertise status in SAP User Experience within the Nordic region.
Sveinung Gehrken, CEO of S5 said "SAP User Experience Recognised Expertise status acknowledges S5's commitment to delivering outstanding solutions for our clients by bringing Business, People, and Technology together. Our clients are experiencing real gains in productivity, savings on training and support costs, and decreased user errors and change requests."
Across Industries – Oil & Gas to Utilities to then Norwegian army, industry leaders have been assisted by S5 Consulting by providing an improved User Experience.
Obtaining this recognition continues S5 Consultings direction to:
Engage with clients to achieve business goals and obtain tangible business benefits from their SAP products and future purchases.
Leverage existing knowledge and understanding of client business and processes to communicate opportunities to work smarter, develop strategies, and a value roadmap.
Showcase the innovation possibilities of SAP with or without an SAP ERP Core.
Focus on assisting Clients with Innovation not solely Business As Usual.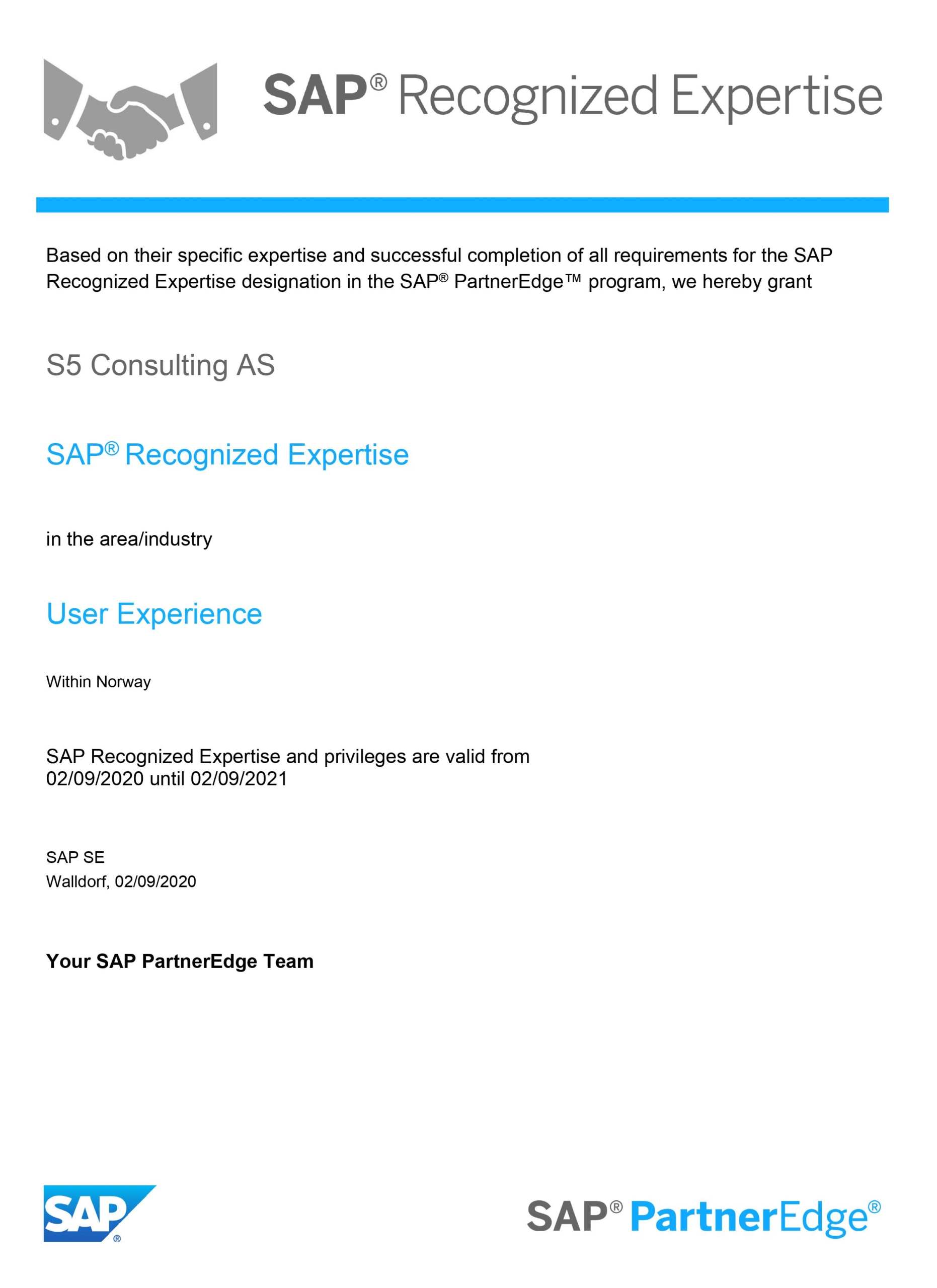 What is SAP Fiori – and what is the business value of UX?
We are SAP Experts passionate about Fiori
Make simple, intuitive, and beautiful SAP applications and release the potential of your team with us and powered by award-winning design. We proudly use SAP Fiori to enrich your business with awesome UX.
We do SAP Fiori Design the right way
Offering an enterprise approach to SAP Design Thinking – bringing SAP technical skills with business process and UX together.